Meet The Team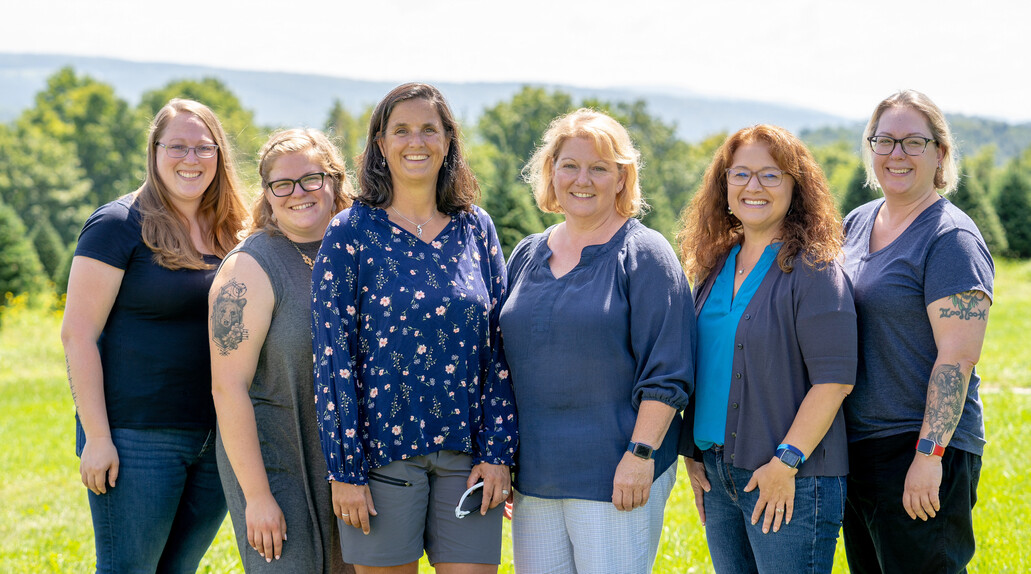 Wellness Team Members (from left to right) - Jessica Valler, Ashley Johnson, Gillian Pieper, Amy Gilbert, Bobby-Jo Salls and Larae Cirignano.

Amy Gilbert
Wellness Program Coordinator
As a key member of the VSBIT team since PATH began in 1992, Amy has all the history and runs the behind the scenes effort like a well-oiled machine. With years of experience in the development and delivery, she functions as the main point of contact for our 15,000 participating employees, 500 wellness leaders, and 270 member school districts. She's there when they need pretty much anything. Amy manages all day-to-day aspects of program delivery for VEHI PATH. She is the detail guru keeping us all on task, keeping the website and other programs running smoothly, and being the antidote to all that needs fixing.
Ashley Johnson
Wellness Program Coordinator
Ashley assists Amy with questions and member support for all participating employees, wellness leaders and member school districts. She also brings her artistic background to aid with the development of materials for trainings and programs.
Jessica Valler
Wellness Program Coordinator / VEHI Programs Assistant
Jessica Valler joined the VEHI/PATH team in October of 2020. Jessica splits her time between assisting the wellness team coordinators and assisting the VEHI Programs Manager.
Gillian Pieper
PATH Program Manager
Gillian Pieper has been a trainer, presenter and passionate advocate in the field of Wellness and Workplace Health Promotion since 1992. She has a B.S. in Kinesiology from the University of Michigan (Go Blue!) and a M.Ed. in Counseling and Adult Health Education from Boston University. Since 1996, Gillian has traveled the state for the VEHI PATH (Planned Action Toward Health) program helping schools design and implement best practice employee wellness programs. She has advanced level training as an Intrinsic Coach and employs this methodology daily. Gillian is also a certified Wellness Culture Coach and has spent many years consulting nationwide with Dr. Judd Allen. She has studied under Dr. Dee Edington, achieved advanced certification from Larry Chapman with the National Wellness Institute, and she has advanced training in Global Learning Partner's Dialogue Education.
Bobby-Jo Salls
Director of VEHI Programs
Bobby-Jo manages the VEHI health and dental programs as well as over-sees the great work of the PATH Wellness Team. Bobby-Jo initially came to VSBIT in 2016 to help with the transition to the new health plans for 2018, and after 20 years at BCBSVT came to work full-time at VSBIT as the Director of VEHI Programs in 2018.
Larae Cirignano
Director of Technology
Larae Cirignano assists her fellow wellness team members in all things technology related.